Public Awareness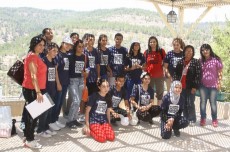 The Public Awareness unit invests time and efforts in community awareness as part of its integrated strategy for the sustainable preservation and the development of cultural heritage resources, targeting all community segments and specific groups such as women, youth, students, policy-makers, tourism sector and many other professionals involved in the field of preservation.
Various tools and methods are used to engage the general public, such as information days and workshops, site visits, voluntary works, publications and pioneer projects.
To date, CCHP has conducted around 1,010 activities and succeeded in reaching out to more than 38,400 individuals, thereby promoting a change in public awareness of the value of cultural heritage and the need for it to be protected.