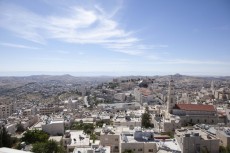 After inscribing Bethlehem to the World Heritage List (Birthplace of Jesus: Church of the Nativity and the Pilgrimage Route), it became necessary to prepare a plan for management of the historic centre and its surrounding buffer zone.
CCHP in cooperation with the Bethlehem Municipality worked, through this project, to build capacities of technical team of Bethlehem Municipality in the field of cultural heritage preservation, through the preparation of a Management and Conservation Plan for the historic centre in Bethlehem. This plan ensures the adoption of mechanisms that meet the need and expectations of the community, and at the same time support the historic city status.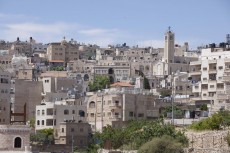 Heritage for Development: Investing in People for the Rehabilitation and Management of Historic City Centre, is funded by the European Commission under the "Investing in People – Development Cooperation Instrument, strengthening capacities in the cultural sector", and is implemented by CCHP in partnership with RehabiMed Association, Riwaq – Centre for Architectural Conservation and Cultural Technology. The project is implemented in cooperation with the Municipalities of As-Salt, Ramallah and Bethlehem.