The tangible and intangible heritage that exists from previous generations provides a link between people and their past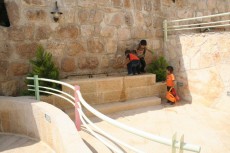 CCHP cares to enhance the quality of people's lives and value to the communities we serve.

Palestinian's rich history has left behind an abundance of cultural and natural sites that have outstanding universal values. Your contribution today will help save these sites for future generations.

Your donations, no matter how small, are received with gratitude and will be used to develop and revitalize our heritage and support local communities, especially in the historic towns.

With many thanks from the CCHP team.
Account Holder: Centre for Cultural Heritage Preservation
Account #: 726808/510
IBAN #: PS44 ARAB 0000 0000 9050 7268 0851 0